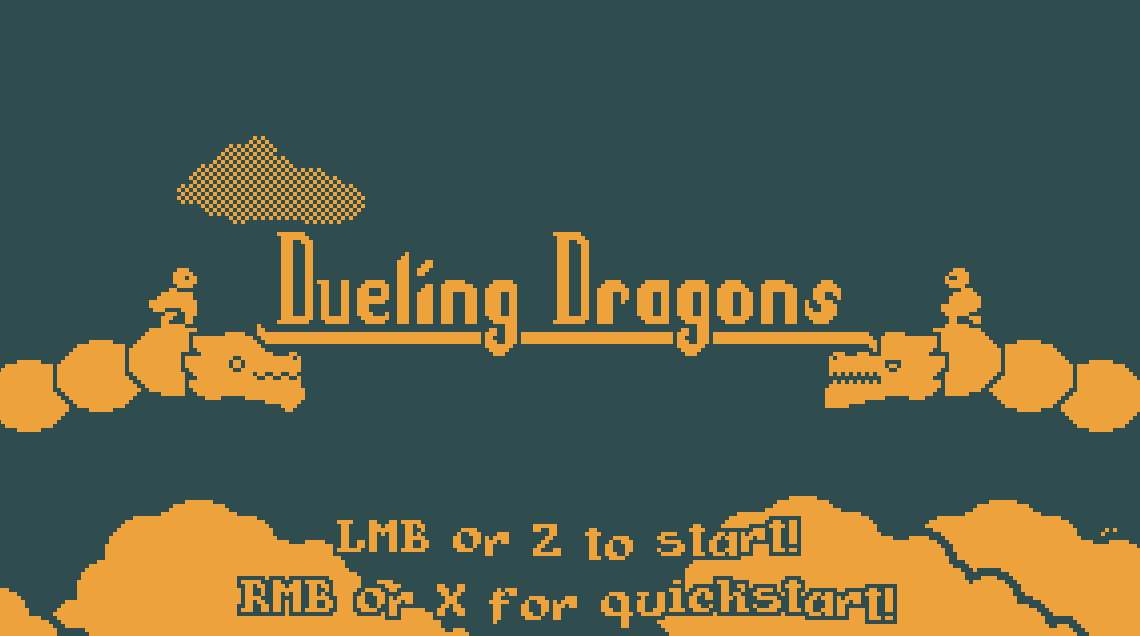 Dueling Dragons
A downloadable game for Windows and macOS
This place is not a place of honor... no highly esteemed deed is commemorated here... nothing valued is here.
What is here was dangerous and repulsive to us. This message is a warning about danger.
In its search for power, humanity dug too deep. Cracking open the earth above an ancient nuclear waste tomb, radiation spread throughout the world, warped by centuries of rotting. Sorcerers and dragons were created by the radiation's twisted power, and soon dragon riders took to the skies and began terrorizing the planet.
You are an errant dragon rider on a quest to find and defeat the legendary Dragon Lord. Time your attacks well, gather new spells, and soar through the skies atop your dragon.
Install instructions
If attempting to play the OSX version, you'll encounter an error due to issues with Mac security systems! You can resolve this by following these instructions.