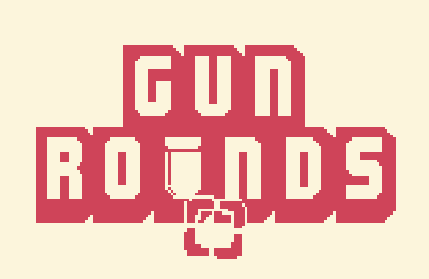 Gun Rounds
Gun Rounds Minor Update 2
---
Hi everyone, just uploaded another build with some minor changes. Here's some of them:
Increased difficulty of Easy Mode. It should have a decent challenge now:)

Slightly increased damage of Solar Beam

Snake now fires one extra projectile, making it easier to hit multiple enemies

Slightly increased range of Blast

Removed low-tier weapons from starting weapon pool

(Minigat,

Zap, etc.)

Ghost enemy no longer has attack formations that are impossible to block

Critical hits from Sharp Ammo now work better with attacks that fire multiple projectiles in a row

(like

Snake or Quetzalcoatl)

Various other minor tweaks and bug fixes
I've submitted the update to Apple/Google Play, so if you own the mobile version you should be getting the update within the next few days. This'll probably be the last minor update until the major update (unless I notice something catastrophic that I need to fix), so it might be a while until you hear from me next about Gun Rounds.
If you want to follow my progress on the update, as well as another game that I've recently started working on, come find me on Twitter, and we can chat and stuff!
Files
Gun Rounds PC - Installer
28 MB
Aug 17, 2020
Gun Rounds PC - Zip
15 MB
Aug 17, 2020