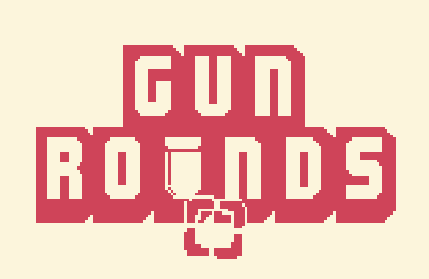 Gun Rounds
Gun Rounds - minor update 3
---
Hey ya'll, it's been a while! Hope you're all doing okay and taking care of yourselves. This is another minor update to Gun Rounds, which introduces some balance changes and bug fixes. Here are some of them:
Added cute animated title screen
Singularity is larger, and deals 5 damage instead of 6
Prism beam deals more damage
Sweep deals more damage
Trick Chest explosions spread out randomly, making it easier to hit enemies
Reduced cooldown on Familiar after being hit
Removed Crystal from pool of possible starting weapons
Asclepius restores more ammo
Various other bug fixes and balancing changes
That's about it! The update is available here on itch.io right now, but I've also submitted it to Apple and Google, so it'll be available on Android & iOS within the next few days (whenever the update gets approved).
Files
Gun Rounds PC - zip
15 MB
Nov 05, 2020
Gun Rounds PC - installer
28 MB
Nov 05, 2020