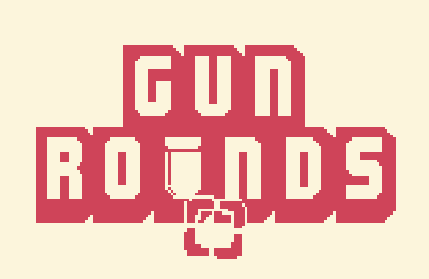 Gun Rounds
Hi everyone, this is a fairly significant update for Gun Rounds, as it addresses a lot of performance issues and memory leaks, and also changes quite a few things to make the game play better! Also, it adds Italian language support!! The update will be available for iOS/Android in a few days when the respective stores approve it, but in the meantime, here are a few of the more important things this update has added:
game is now available for OSx in .dmg format, which should install normally without any issues unlike the zip version!
reworked how critical hits work: now, if a skill involves firing a bunch of projectiles at once (like, say, Burst), if the player rolls a crit, EVERY projectile will deal critical damage!
Droplet now costs 3 ammo instead of 4
Crank has been changed to use a timing-based mechanism rather than tapping/clicking as fast as you can
Asclepius reloads the player's entire ammo instead of just a bit. Note that this will also trigger reload-based items, such as Totem or Bubble!
Solar Beam deals more damage
And other things. I think you get the picture

Meanwhile, I've been working on the MAJOR CONTENT UPDATE for this game, and am hoping to have it finished within the next few months! If you haven't seen it already on my Twitter/Tumblr, here's a GIF showing off some things from one of the new worlds, some new weapons, and a new shop type.
Files
Gun Rounds PC - zip
15 MB
Jul 10, 2021
Gun Rounds PC - installer
28 MB
Jul 10, 2021
Gun Rounds OSx - dmg
18 MB
Jul 10, 2021
Gun Rounds OSx - zip
21 MB
Jul 10, 2021
Comments
Log in with itch.io to leave a comment.
Just started playing this and it's a delight! Looking forward to the update!