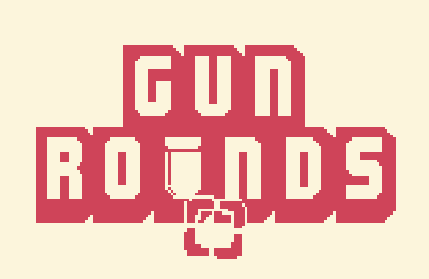 Gun Rounds
Hey everyone! I've finally gotten the chance to fix a few minor bugs in Gun Rounds. Here are the main ones, if you're curious about this kind of thing:
Best time is now saved properly (before it wouldn't save unless the player already had a previous record)
Magazine popup now displays proper symbol (ammo icon instead of gun icon)
Contract now applies to extant enemies when player picks it up (only really relevant for the shopkeep fight)
I've submitted the update to Apple/Google, so it'll show up on those platforms whenever they approve it!

Files
Gun Rounds PC - zip
15 MB
Sep 07, 2021
Gun Rounds PC - exe
28 MB
Sep 07, 2021
Gun Rounds OSx - zip
21 MB
Sep 07, 2021
Gun Rounds OSx - dmg
20 MB
Sep 07, 2021